NEW PRODUCTS AND SERVICES!!
BEST BUY™ will be displaying Smart Home products that can be used to enhance the day to day living in your home! Featuring Ring video and Security products along with a few other vendors. Outdoor Speaker options will be displayed to show customers how to bring entertainment outside! Come check out the New Appliances, with Smart capabilities, including the Samsung Hub refrigerator. The greatest opportunity we will be bringing to our customers are our In Home Advisors. These associates are highly trained on all aspects of technology for the home. Visitors who come to our booth will have an opportunity to schedule free in home consultations where our Advisors can talk to them about what is possible in their home. Specializing in Home Audio and Video solutions, Appliances and Smart Home enhancements!
KIND® FREE Kid's KIND® Bar! Text "kind" to 484848 for coupon! Redeem at Fresno Home Remodeling & Decorating Show, July 19-21, 2019, at The Fresno Fairgrounds. Redeem coupon at show office in building #1. Show info at fresnoshows.com (Takes about 5 minutes to receive coupon)
Kids Chewy Honey Oat Bars, with the perfect touch of cinnamon and honey, these delicious, chewy bars are the perfect snack for any time hunger strikes. Gluten free, non GMO snack bars made with three super grains and no artificial colors, flavors or preservatives, they're the go-to snack that you can feel good about giving to your kids.
Signature Pools & Spa, Inc, owned and operated by Bob Mellon, will design the pool of your dreams! Discover the latest in pools, water features, fire pits, and so much more, located in Building #1! Over 33 years of subcontracting experience, service, repairs, and remodels in the valley, Bob prides himself on listening to his customer's wants and needs, and delivering results in a timely manner. Signature Pools is truly unique due to onsite owner supervision and the friendships forged along the way. "We build with a personal touch."
TRUE WOOD BEAMS - Will be showcasing and displaying several wood beams of different color, distressed, along with several live edge tables in Building #2. Quality Authentic Custom Wood Beams, they are dedicated to providing premium quality, authentic, custom, decorative wood box beams. Our decorative box beams are non-structural, but do give the appearance of a solid beam once installed. The addition of our hand-crafted, True Wood Beams to your home can result in a finished product that exudes both class and elegance! Come see for yourself at the July Show!
Wine Country Door Conversions - Will Transform your existing door into a work of Art! Now you can let in both daylight and cool breeze with one of our stunning handcrafted wrought iron door-within-a-door. Converting your existing front door is typically less expensive than replacing it with a new wrought iron door. Come see the beautiful examples at the Summer Show!
Reedley Window Center - Come see the many window options in Building #4, at the Air Conditioned July Show! Multi Slide windows, Black Trim windows and Bi-Fold windows and more!
The City of Fresno Recycling Program will be on-site providing recycling education and information to customers who visit our booth. We will use a prize wheel to distribute recycling buckets, bags and other recyclable content giveaways. Customers will have an opportunity to spin the wheel, answer a recycling question and win a prize (recycle bucket, recycle bag, or other items such as a refrigerator magnet, a pen, or a key chain clip! While supplies last at the Fresno Home Remodeling & Decorating Show!
Our purpose at the City of Fresno's Recycling Program is to provide outreach and education to residents living in Fresno about the importance of recycling. Recycling affects our natural resources and by recycling we help to preserve those resources by reducing, re-using and recycling our paper, plastic, metals and glass jars and bottles.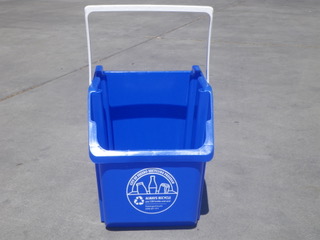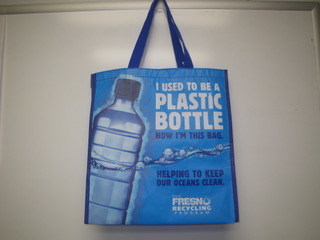 Come join us at our Quality Home Services Booth where kids have the chance to do their very own DIY craft. You can find us at our booth in Building #1, between 10am-5pm. All craft material will be donated by The Home Depot where you can ask any questions you have in regards to Home Services. While you're there, don't forget to enter for a chance to win a $100 gift to The Home Depot.
Elite Satellite Services - Since 2011, we have specialized in the best services, providing; Phone, Internet, Television and Home Security, with a variety of choices to choose from. Best prices guaranteed! Our customers are our main priority and we make sure every question or concern is answered. We address your needs promptly and will work with you until you are completely satisfied. We guarantee you have the best plan for your home or business. Get a quote at the 29th Annual Fresno Home Remodeling & Decorating Show!
Mike's Evergreen, Inc., has been serving the Central Valley since 1987 as a successful landscape contracting company. They design and build distinctive outdoor living environments, and have won many awards for innovative landscape design. The company's mission is to provide customers with beautiful, practical and sustainable landscapes that exceed expectations. Mike Fitzgerald, President, has always taken a "hands on" approach. He is involved with every landscape construction, renovation or design. The company can provide services - from natural turf to synthetic; from natural woods to state of the art aluminum products; custom concrete to creative paving designs, and more! Mike understands that one of your biggest and most important investments is your home, so he surrounds himself with a dedicated team, combining the best products with the highest quality workmanship. See their beautiful outside booth at the Show!
A.N.K. Quality Exteriors, Inc., has been serving the Valley for over 25 years. Family owned and operated, we are fully licensed, bonded and insured as a general building contractor. Owner Adrian Gutierrez is more than happy to provide free in-home estimates, and can also discuss financing, manufacturer discounts and incentives.
Whole House Fan Co., as the outdoor temperature rises during the day, the heat is captured in the walls, the attic, and interior spaces of your home. This makes cooling especially difficult and costly. Fresno Whole House Fan provides you with a great and cost effective solution to your problem! Whole House Fans are an effective way to cool your home for a fraction of the energy cost of running your air conditioning. Whole House Fans used to be noisy, but recent improvements to the fans have allowed them to be much more efficient and quieter. Come see why the Whole House Fan is the perfect fit for your Home, located in Building #3!