The 2nd Annual Tiny House Expo & Conference at the Fresno Fall Home Improvement Show!
With an increase of paid attendance to over 11,000 homeowners and tiny house enthusiasts at the 2018 show, we are excited and busy planning for the 2019 Expo! The 2nd Annual Tiny House Expo will have the latest leaders in the industry educating us through the Seminar Series to be held in Bldg. #5.
*Click on Show Information for Admission times and pricing
Testimonials from two Tiny Home Builders & Exhibitors~

"I attended the 32nd annual Fresno Home and Garden Show in March where I was a vendor of their Tiny House Village. Laurie from Fresno Shows was fantastic to work with. The event was very well attended with thousands of visitors from all over the state of California. I received lots of potential leads, as a matter of fact, my phone is still ringing from attendees from the show and my presence on Fresno Shows website. I am excited to be participating once again in Fresno Shows Tiny House Expo in November." Andrew from Seabreeze Tiny Homes

"I have been a participant in the Fresno Shows a couple times and have been very impressed. Thousands of attendees from all over the State of California have walked through our Tiny Houses and we continue to receive calls from them. Fresno Shows does an excellent job in organizing the Tiny House Village/Expo and managing the traffic flow. Fresno is THEE place to show off your Tiny House as it was the very first city in the nation to legalize them. I would highly recommend Fresno Shows for showcasing your Tiny House." Nick Mosley from California Tiny House, VP of Tiny House Association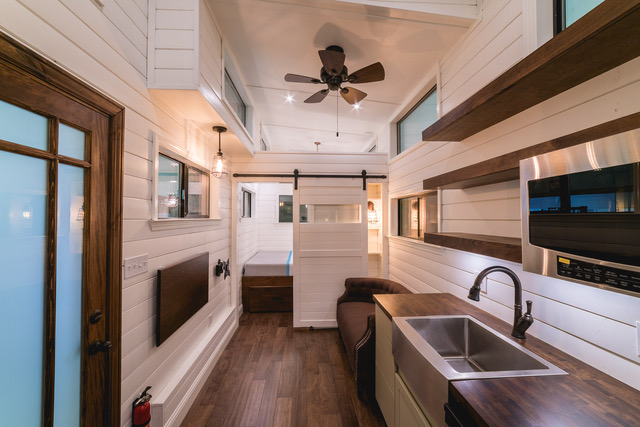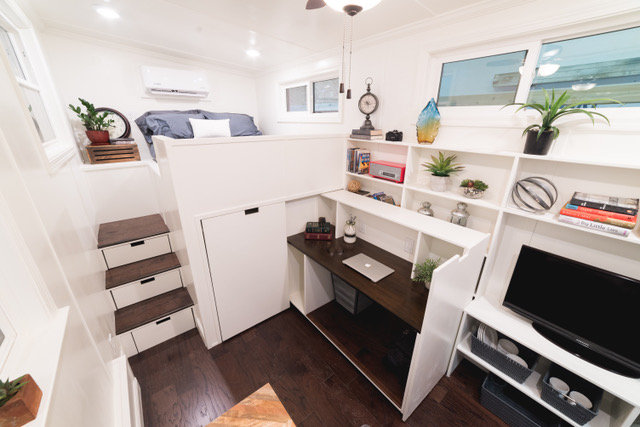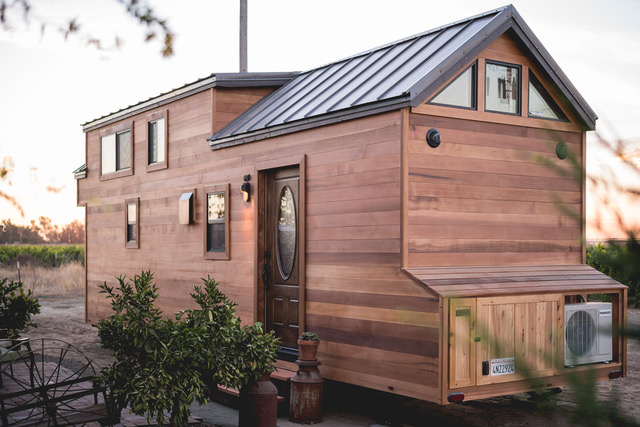 California Tiny House, Inc. is a family owned and operated business with 8 members of the Mosley Family involved. Every member of the family brings their own unique skill set to the business which has helped propel it to one of the top Tiny House Builders in the the nation. We opened our doors in Fresno, CA in 2014 and have built dozens of Tiny Homes since. We build and design all of our homes in house, and are hands on every step of the way. We are also on the forefront of tiny house legalization and legislature in which we have been a part of some of the most groundbreaking tiny house bills to date. We are strong advocates for Tiny House construction as an educational tool within schools. We have partnered with CTE and ROP programs throughout the state of California to bring Tiny House curriculum to dozens of high schools, which is growing every year. We believe tiny houses are the perfect solution to breathe life back into these programs that have nearly been lost. We absolutely love what we do and how amazing it is to build for clients excited to go tiny!!
Napier Outdoors - Can't take your SUV with you? No problem! Easily convert your SUV Tent into a transitional ground tent by unzipping the vehicle sleeve. It's really that simple! No matter where you're set up, sleep blissfully and enjoy the night sky! Create the ultimate camping oasis wherever your vehicle may take you.
RAD Power Bikes -Since building our first ebike prototypes back in 2007, we've been on a mission to design, build, and support high-quality, feature-rich, affordable ebikes for the masses. We strive to provide the best experience for our entire community of ebike owners through exceptional support, expert staff, and thoughtful design. We are a group of dedicated ebike enthusiasts, product designers, and entrepreneurs with a passion for business and technology. Headquartered in beautiful Seattle, Washington, we design all of our bikes in-house and provide 100% U.S. based customer support. We are excited to be a part of the Fresno Tiny House Expo!
Pacifica Tiny Homes - We are a company based out of Pacifica, CA. We are dedicated to creating tiny homes on wheels at a low cost, and helping people live a simple and happy life. Many people have expressed interest in wanting their own tiny house either for themselves, family, or as an additional source of income. Due to this high interest and need, we have decided to actually begin constructing and selling tiny houses, at quality tiny houses at an affordable price.
Kerman High School students hammered out a major construction project, they built a tiny house! Plumbing, electric, and constructing, a tiny-full scale version! The project gave students practical, hands-on experience. The teachers and students enjoyed learning something new and took pride in their work. Some tiny home builders can't keep up with demand right now. "I've got over a year of work right now and then more coming," co-founder Nick Mosley said. "Other builders across the nation are just as busy as I am."
American Tiny House Association - Our mission is to promote the tiny house as a viable, formally acceptable dwelling option. Our goal is to support tiny house enthusiasts who are seeking creative and affordable housing as part of a more sustainable and self-reliant lifestyle. We seek to represent the needs and values of the tiny house community: simplicity, sustainability, creativity, affordable lifestyle, autonomy, community, safety, inclusion, formal recognition. Our Purposes is to gather and provide information regarding the building of, and dwelling in, tiny houses. We promote a healthy social and political environment conducive to tiny house building and dwelling. We educate members regarding tiny house quality and safety, and network and cooperate with related government agencies, educational institutions, development organizations, and private industry to address these stated purposes.